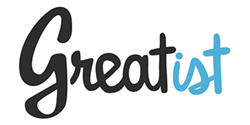 New York, NY (PRWEB)
July 07, 2015
Greatist today announced the acquisition of Blood, Sweat & Cheers, the email newsletter and website that helps active people find the most fun activities to do with friends.
The acquisition of BSC strengthens Greatists leadership of health and active lifestyle coverage for millennials. It also increases Greatists opportunity for events, e-commerce, and brand partnerships.
Ive been a huge fan of Blood, Sweat & Cheers since its launch, said Greatists Founder and CEO Derek Flanzraich. The acquisition of such a powerfully aligned partner reinforces our role as the leading next-generation media company for healthy-minded millennials.
Launched in 2011 and reaching 10 million monthly readers today, Greatist produces high-quality health and wellness content, engaging an educated, social, and mobile audience through its friendly, fun, and shareable voice.
Since coming out of beta in 2012, BSC has helped more than 600,000 subscribers find fun and active things to do with friends. It has targeted the growing and youthful movement of people interested and participating in nontraditional recreational activities such as Tough Mudder, The Color Run, CrossFit, and intramural sports leagues. It has grown 900 percent over the past two years, generating revenue through e-commerce, events, and advertising for brands such as REI, Miller, and Crunch.
I conceived of Blood, Sweat & Cheers because I saw this new movement of people blending their fitness lives with their social lives, said Jonathan Ages, CEO and Founder of BSC. We help people get up off the couch to have more fun. As part of Greatist, theres an opportunity to do even more for our readers and partners.
Through our many partnerships with BSC, Ive seen first-hand how strongly their subscribers connect with the brand, said Flanzraich. Its an influential voice that people trust. And we'll continue honoring that trust by bringing those readers even more of the content they love.
BSCs email newsletter, website, and events will be integrated into Greatist. Ages will lead the transition and provide consulting services for Greatist.