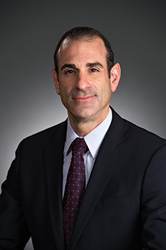 Houston, Texas (PRWEB) May 22, 2015
Memorial Day weekend not only ushers in the start of summer, it also signals the start of summer No Refusal Weekends in the state, as Texas law enforcement begins cracking down on drunk drivers around the state. Texas DWI lawyer Christopher Corso of Corso Law Group said state police forces will increase their numbers to ensure safe roads for locals and travelers alike, meaning a greater potential for DWI arrests around Houston.
Masses of people will be heading out this weekend to spend time at the beach, state parks and campgrounds, so more officers are volunteering and working longer hours to combat drunk driving this Memorial Day, Corso said. That inevitably leads to more DWI checkpoints and DWI arrests throughout the Greater Houston Area.
Corso and his team of Texas DWI lawyers are prepared as Memorial Day marks the beginning of summer holidays that typically yield high numbers of drunk driving related accidents, followed by the Fourth of July and Labor Day.
In 2013, troopers from the Texas Department of Public Safety arrested a total of 460 people on drunk driving charges, and 102 were arrested in Austin alone in 2014, the Memorial Examiner and The City of Austin report.
In Texas, a DWI can lead to hefty fines, jail time and a suspended drivers license. Even a first offense could require thousands of dollars in fines, at least three days in jail, license suspension for up to a year, and in some cases, the use of an alcohol detection device such as a SCRAM bracelet.
DWI laws in Texas are getting more and more strict, and authorities are not hesitating to reprimand drunk drivers, Corso said. Understanding the impact of the law is important if you are arrested for a DWI in Houston.
Corso said the best defense is to not drive drunk in the first place.

The potential dangers and severe penalties of drunk driving can all be avoided by making the responsible choice to never get behind the wheel while under the influence of drugs or alcohol, he said.
To schedule a free consultation with Corso Law Group, please visit http://www.corsorhude.com or call (713) 231-0499. The Corso Law Group is located at 5177 Richmond Ave., Suite 1250 in Houston, Texas, 77056.
About Corso Law Group

Founded by former prosecuting attorney Christopher P. Corso, Corso Law Group represents clients facing serious legal matters in Arizona and Texas. The firm uses its criminal defense experience to seek the best possible outcomes for its clients, with each case overseen by a team of experienced legal professionals dedicated to helping clients find their voice within the countrys judicial system. For more information, please visit http://www.corsorhude.com.